SUMMER 2018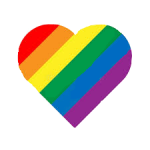 We are proud to introduce Camp Koolaree's newest camp,
Outpost Teen Camp
This week-long addition to our regular camp line-up celebrates the supporters and members of
the youth LGBTQ2S+ community in an inclusive, supportive, genderless camp.
Outpost Teen Camp (for those going into grades 8-12*) July 9-14
Co-Ed Novice Camp (for those going into grades 2-4*) July 16-19
Intergenerational Family Camp (all ages, but children must be accompanied by an adult) July 23-28
Junior Boys Camp (for boys going into grades 5-7*) July 30-August 4
Co-Ed Teen Camp (for those going into grades 8-12*) August 6-11
Junior Girls Camp (for girls going into grades 5-7*) August 13-18
See information about our summer camps and fees > > >
How do I get to Camp Koolaree?
As Camp Koolaree is located on the other side of the lake, a boat ride is needed to get there. We provide that boat ride for campers and visitors. There are scheduled times at the start and end of each camp.
Arrival time (first day): 8 to 9 a.m.
Pick-up time (last day): 11 a.m. to 12 p.m. (unless otherwise pre-arranged)
Place: McDonald's Landing, which is a public wharf located just after Six Mile at Highway 3A and Lower Six Mile Road (10.1km from Nelson bridge). Camp boats will transport people across the lake to Camp. Life jackets are provided.
Night crossings are not permitted.