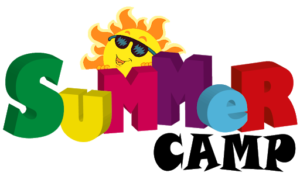 We would like to thank everyone for their patience while we waited for the go-ahead from the BC Government and BC Camping Association.
We are happy to announce our intention to run our full six weeks of overnight camps this July and August!
Scheduled Camps —
July 5-10 Outpost: (Ages 14-17) This week-long celebrates the supporters and members of the youth LGBTQ2S+ community in an inclusive, supportive, genderless camp. Must have completed Grade 8, 9, 10 or 11
July 12-17

Intergenerational *:

(Ages 0-90+ – Anyone under the age of 18 must be accompanied by an adult)
July 19-22
Novice: (Ages 7-9)

An introduction to camp, kids who have completed Grade 1, Grade 2 or Grade 3 get to experience what camp life is like in this 3-night stay!
July 26-31
Junior Boys: (Ages 10-13)

This camp is specifically designed for boys who have completed Grade 4, Grade 5, Grade 6 or Grade 7.
August 2-7
Teen: (Ages 14-17)

This camp is for teens who have completed Grade 8, 9, 10 or 11.
August 9-14
Junior Girls: (Ages 10-13) This camp is specifically designed for girls who have completed Grade 4, Grade 5, Grade 6 or Grade 7.

Unfortunately, the Junior Girls camp is full, and the waitlist is also full, so we are no longer taking registrations for this camp, sorry!
Please register via the link provided. Payment is not due upon registration but will be collected closer to your chosen camp date.
Here is the registration link:
2021 Camp Fees:
Novice: $300
All other Camps: $375
*Intergenerational Family Camp maximum of $1200/family and campers under age 6 are free.
SUSTAINABILITY FEE: $465 – this is what we would need to charge every camper without the grants and donations we receive from our community. Please, consider paying this full amount if you are able.
As you have probably seen/heard, earlier in the year our wash house was destroyed in a wind storm, and our new washrooms are still under construction. We are working very hard to get things ready for camps!
We are only just over one month away from camps!
If you are interested in volunteering at the camp as a cabin leader or counsellor please apply on our website.
If you or someone you know is a lifeguard or cook please apply for one of these positions as well! These are paid positions with room and board at camp for 6 weeks.