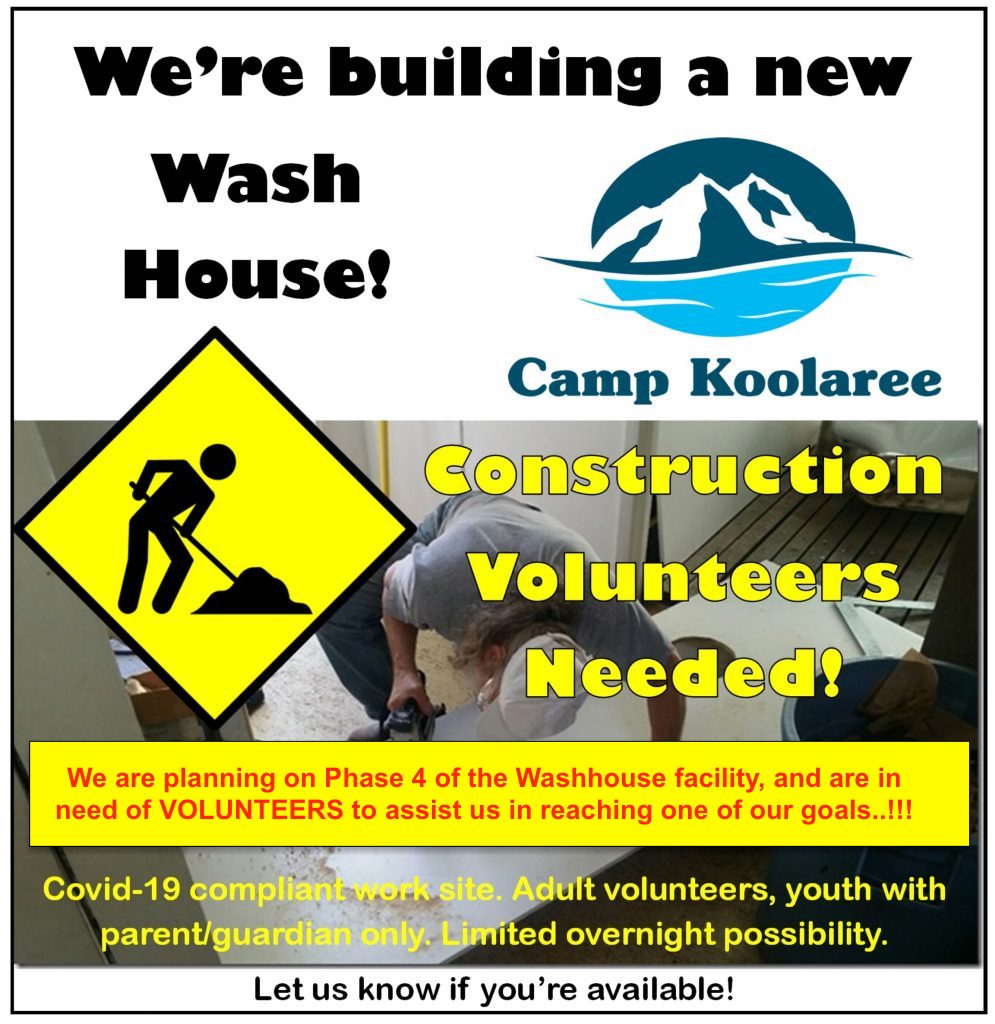 We have set aside 4 days from August 21–24, but are hoping to get enough volunteers to get it all done by Sunday Evening.
We will need 6-8 volunteers to help with building, and someone to help cook the following meals:
Friday – Supper only
Saturday- Breakfast, Lunch, and Supper
Sunday- Breakfast, Lunch, and Supper
Monday – Breakfast and lunch
We have enough cabins and beds to accommodate those that want to overnight and reduce travel times.
Please email registrar.campkoolaree@gmail.com if you are able to help out!