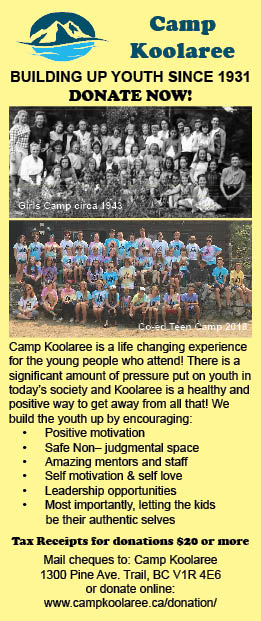 Camp Koolaree tries to keep its campers' fees reasonable by seeking donations of both
specific items that are used during the life of the summer camp.
All donations are greatly appreciated and enable us to moderate our Camp Budget in an effort to subsidize camp rates. Keeping our camp rates at a reasonable amount allows more children and youth to enjoy the Camp Koolaree experience.
---