SUMMER 2020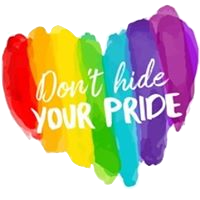 Outpost Teen Camp
This week-long addition to our regular camp line-up celebrates the supporters and members of the youth LGBTQ2S+ community in an inclusive, supportive, genderless camp.
Outpost Teen Camp — July 6 – 11
LGTBQ2S+ Ages 14-17
Co-Ed Novice Camp —July 13 – 16
Ages 7-9
Intergenerational Family Camp — July 20 – 25
Ages 0-90+
(Anyone under the age of 18 must be accompanied by an adult)
Junior Boys Camp — July 27–August 1
Ages 10-13
Co-Ed Teen Camp — August 3 – 8
Ages 14-17
Junior Girls Camp — August 10 – 15
Ages 10-13
*Exceptions to age restrictions may be made on a case-by-case basis
~ please contact Registrar ~
Intergenerational Family Camp
We provide food, boarding, lifeguard, some programming.
If needed, families are encouraged to apply for income assistance.
Each camper needs to have a registration form submitted,
and at least one adult is required for each family attending.
Camperships are available
for children and families on limited incomes
who would otherwise be unable to provide this camping experience
for their children.
Please contact us for more information on this grant or to request this assistance.
CAMP FEES
Novice Camp — $270
All other camps — $345
After June 1st
Novice Camp— $300
All other camps — $375
Family Camp maximum — $1200 (campers under age 6 yrs are free)
Please note: We value our camping experience for all and would like all to have a Camp Koolaree experience.
Without the grants and donations we receive from our community
the sustainable fee for a camper is $465 (actual, unsubsidized operational cost).
We ask you to consider this amount if you are able.

* * * * *
Why choose Koolaree?
– Lake front rustic Kootenay summer camp
– true wilderness environment
– We are accredited by the
BC Camping Association
What do the kids do?
– Swimming
– Canoeing
– Crafts
– Hikes
– Hanging out… with new friends
* * * * *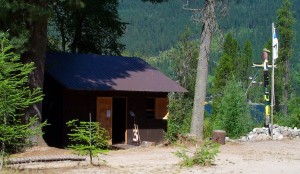 Campers stay in rustic cabins with up to nine other campers and two leaders.
Meals are held in our open-air dining hall.
Special diets can be accommodated.
We are "off the grid" and there is no electricity, however we do have a fully functioning water system, complete with flush toilets and hot showers.
A typical day at Camp Koolaree starts with an optional Polar Bear swim, followed by flag raising and breakfast. The rest of the day includes Chapel, where ideas about God, nature and community are discussed, craft time, community clean-up chores, sports and games. Other activities include swimming, canoeing and hiking. There is always lunch and an afternoon snack called "canteen". After supper, evenings will include more games, followed by a campfire with songs and skits.
What should I bring to Camp?

jeans/pants (2 pairs)
shorts, shirts, tops, socks, underwear
warm jacket/sweater
running shoes, sandals/thongs
sturdy shoes for hiking
hat/cap, swim suit, rain gear
sleeping bag, foamie, pillow
campfire blanket, 2 towels
soap, shampoo, toothbrush & toothpaste,
insect repellent, sunscreen
flashlight, spare batteries
notepad, pen/pencil
quiet reading book (optional)
Bible (optional)
inexpensive camera (optional)
musical instrument (optional)
ball glove (optional)

Please DON'T bring:

aerosol cans of any kind
money
food
pets
CD, MP3 or DVD players
electronic games
radios
fishing tackle
knives
cell phones
(Note: Items not listed above may be locked up for safekeeping during camp.
Some items may be issued during the camp at the discretion of the Camp Director.)
ADDITIONAL NOTES:
Remember Your Medication: 
Please label properly all medications with the child's name and bring in written form any medical changes since registration. The First Aid Attendant will collect all medications (prescription and over the counter) at registration check in.
Children with specific dietary concerns may bring food with permission from the director. Please ensure this is noted on your registration.
Labelling:
 To ensure that everything comes back home, we suggest you use waterproof pens or sew-on labels to mark all items with camper's name. Camp Koolaree staff cannot be responsible for lost or stolen personal property.
How do I get to Camp Koolaree?
As Camp Koolaree is located on the other side of the lake, a boat ride is needed to get there. We provide that boat ride for campers and visitors. There are scheduled times at the start and end of each camp.
Arrival time (first day): 8 to 9 a.m.
Pick-up time (last day): 11 a.m. to 12 p.m. (unless otherwise pre-arranged)
Place: McDonald's Landing, which is a public wharf located just after Six Mile at Highway 3A and Lower Six Mile Road (10.1km from Nelson bridge). Camp boats will transport people across the lake to Camp. Life jackets are provided.
Night crossings are not permitted.