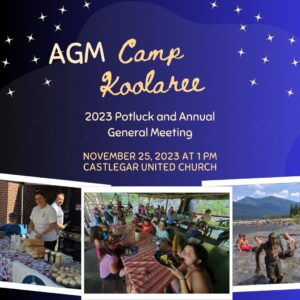 Hello Koolaree Friends!
It's time to mark the Koolaree Annual General Meeting on your calendars.
Saturday, November 25th at 1:00 pm
with an optional potluck lunch just before at noon, downstairs at Castlegar United Church. Our annual report will be read, and our 2024 Board of Directors will be elected at this meeting.