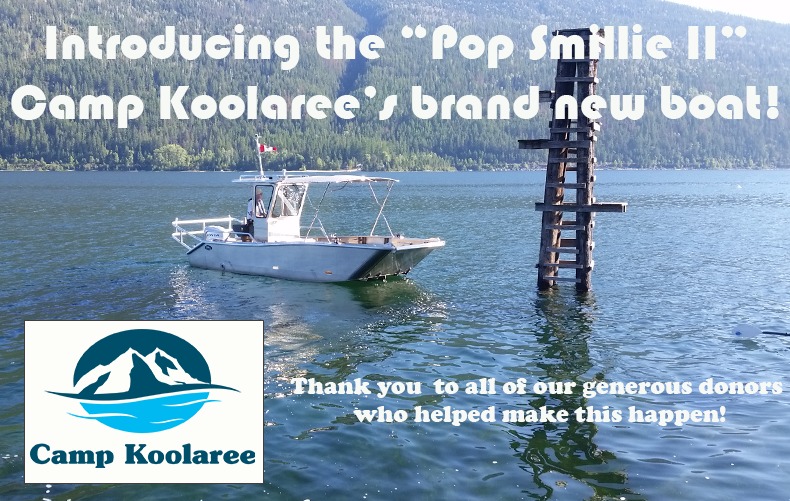 It has finally happened!
Thank you to everyone who made our new boat campaign such a resounding success! We have recently taken delivery of the first ever BRAND NEW boat to Camp Koolaree! We couldn't be more thankful and more excited.
What is special about this boat other than it being new?
It's a landing craft – the entire front comes down onto a beach to create a ramp. This will allow for greater accessibility for those with mobility needs, as well as safer transport of all of the goods and supplies we need to keep camp running on a daily basis.
We have lovingly named the boat the "Pop Smillie II," honouring the very first boat that transported campers across the lake to Koolaree. We hope you will join us in celebrating this milestone, and we will see you on the lake next summer!