Submitted by Ray Lundquist:
On Tuesday, September 10th, John Marko and I took Dr. Bob Rowlands for a tour around Koolaree. Bob had been in Trail to attend the 65th reunion of the JL Crowe High School grad class and managed to have some spare time during the week to visit the camp. Bob spent the summers of 1947 to 1951 at Koolaree and worked as a flunky or what we call a groundsman today. He noticed that there has been quite a few changes since that time.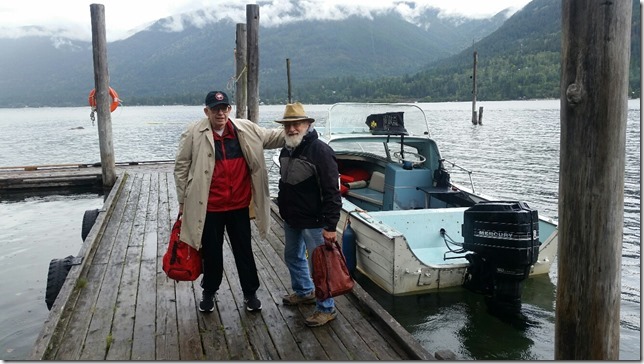 We arrived around 10:45 with a light rain falling and spent nearly two hours poking around the camp.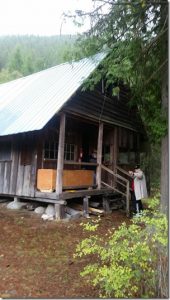 A tour of the Ad Hut was in order,
… and then a quick look through the Staff Cabin.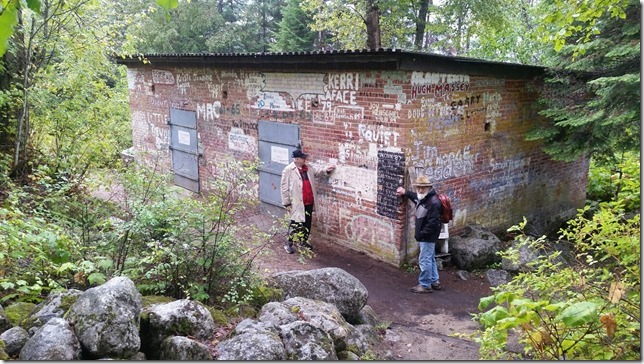 Just above his outstretched hand, Bob's name is still on the wall of the Brick Shed (or Powder House) where it was painted 68 years ago.
Bob wanted to see the Chapel.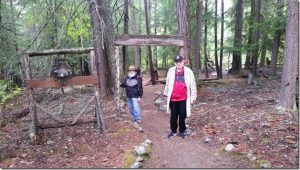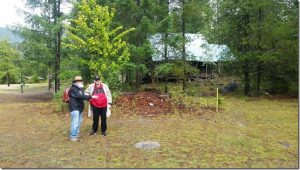 Surveying the ball field where campers once played games such as Tin Can Cricket.
Just beyond the wooden stake is a small cedar tree which was planted there by Ken Dimock.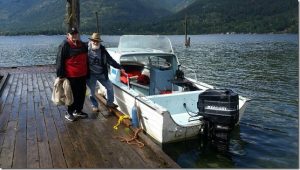 We were ready to depart around 12:30 when the sun finally made an appearance. We still had to wait about 10 minutes for the boat's bilge pump to clear out accumulated water.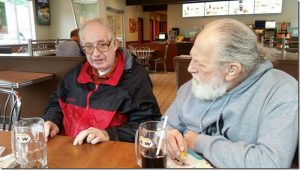 Bob treated us to lunch at the Nelson A&W.
RL