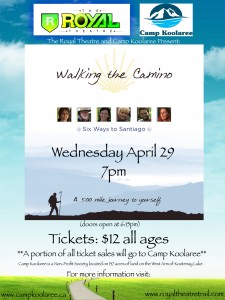 WALKING THE CAMINO:
SIX WAYS TO SANTIAGO
Bunk-beds. Blisters. Stunning landscapes. World-class snorers. Hot searing sun, freezing cold rain. Kindness from strangers. Debilitating injury. Unexpected romance. No toilet paper when you really need it. Profound grief and deep doubt. Hunger. Laughing with new friends. Total exhaustion.
One is guaranteed to experience all of these emotions and moments, amongst others, while walking Spain's ancient pilgrimage path, the Camino de Santiago.
Since the 9th century, millions of people, from spiritual seeking or devoutly religious pilgrims to adventure-driven travelers, have embarked on an epic pilgrimage across northern Spain that is known to be profoundly enlightening, spiritually nourishing, and physically challenging. Today, several hundred thousand people a year walk on this mostly unpaved path with little more than a backpack and a pair of boots. Across Spain, this sacred path stretches westward to the city of Santiago de Compostela where the bones of the apostle St. James are said to be buried.
Through the stories of these six pilgrims and the priests, hospitaleros, and others featured along the way, Walking the Camino presents universal themes that highlight the communal and individual components of the Camino de Santiago. Solitude and community are inseparably intertwined as pilgrims seek to redefine the way they live their lives, deepen their relationships with themselves, and rediscover their connection with the world in which they live and in doing so, pilgrims become more self-aware. Out of that self-awareness inevitably emerges open-mindedness and selflessness as pilgrims, both in Walking the Camino and the thou­sands of others who have walked the journey, help each other through their trials and struggles to reach the finish line.
The star of the film, the Camino itself, is showcased with elegant cinematography that captures and depicts the gorgeous scenery and breathtaking vistas, from the raindrops on leaves to the fields of grass, mist covered mountains, colorful sunsets and truly inviting local people and historic surroundings. The documentary truly captures the personalities and inner challenges of the pilgrims and their transformations along the journey. The audience experiences the drive, questions, pains, joys, and revelations that these modern day pilgrims encounter along the way. WALKING THE CAMINO is guaranteed at the very least to inspire the audience to examine their own life's journeys, if not pick up a backpack, strap on a pair of boots and set out for Santiago themselves.